Sea IT Inks ICT Service Contract with Donsötank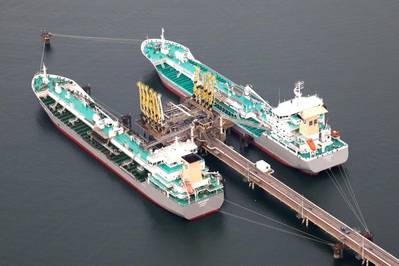 Sea IT informs it has signed a three-year BlueCORE ICT service contract with Donsötank. The deal covers outsourcing of information technology and communication services onboard all vessels with BlueCORE operated by Donsötank.
Donsötank has previously modernized and installed BlueCORE, an ICT platform specifically developed by Sea IT for the demanding conditions in the marine industry.
"To achieve our business goals we build vessels with the highest standard in the world regarding onboard environment and
communication equipment
. Therefore we are very pleased to establish a long term agreement with Sea IT. Their competence in the area is second to none," said Ingvar Lorentsson, Managing Director at Donsötank.
Donsötank is a Swedish shipping company which owns and operates seven modern product and oil/chemical tankers in the range from 18,000 to 25,000 DWT. The fleet consists of the vessels Prospero, Excello, Solando, Solero, Evinco, Bonito and Baltico.
"Operating BlueCORE on our vessels is consistent with our quality management. It guarantees that we conduct services at sea with the highest quality, safety and environmental standards," Lorentsson said. With an already strong and robust ICT platform we look forward to utilize all its benefits and expand it with BlueCONNECT for maximum efficiency."
BlueCONNECT is virtualized software which provides functionality such as mail, spam management, file transfer, VSAT beam switch,
firewall
, crew login and more. It is a cost efficient solution and no new, expensive hardware is necessary as BlueCONNECT integrates with the BlueCORE platform. Examples of operational and business benefits using the BlueCONNECT service with a sophisticated mail server and Microsoft Outlook are:
Full back-up on sent and received E-mails
Monitoring and support of the complete email flow 24/7/365
No need to depend on other external suppliers
Reduced operational cost
Increased redundancy (BlueCONNECT installed on both servers)
Functions in Microsoft Outlook activated such as Calendar and contacts