Fugro Gain Major Middle East Survey Contract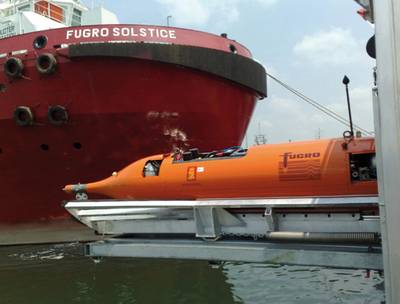 Fugro has been awarded a major hydrographic survey project in the Middle East region which has an estimated value in excess of USD 80 million.
The survey will commence in October 2013, utilising a combination of vessels and aircraft and is expected to take 14 months to complete.

According to Fugro this is one of the largest commercial hydrographic survey projects to combine both airborne and vessel based techniques ever undertaken.

The Netherlands' based Fugro provides the people, equipment, expertise and technology that support the exploration, development, production and transportation of the world's natural resources. Fugro also provides its clients with the technical data and information required to design, construct and maintain structures and infrastructure in a safe, reliable and efficient manner.
Services are mostly provided locally and are supported by a global knowledge base and resource pool of experienced personnel. The services are often offered in combination in order to achieve the optimum results for the clients.