Dynagas Clinches New Time Charter Contracts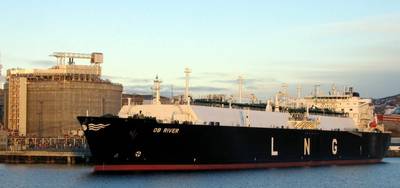 Dynagas LNG Partners, the owner and operator of LNG carriers, has signed an extension and two new charter deals with Gazprom for the 2007-built Ob River until May 1, 2018.
In addition, the Partnership has entered into a new long-term time charter agreement with Gazprom Marketing and Trading Pte. Ltd., an affiliate of Gazprom, for the Ob River, which is expected to commence immediately following the vessel's redelivery from its current charter with Gazprom, for a period of 10 years (plus or minus 15 days).
Another vessel, 2013-built 155,000 cu m LNG carrier Lena River, has also entered into a new 15-year time charter contract for the Yamal LNG Project, commencing 2019 after it comes off its current contract with Gazprom. The Yamal LNG Project is a joint venture between Novatek, Total, CNODC and Silk Road Fund.
Tony Lauritzen, Chief Executive Officer of
Dynagas LNG Partners said
the company now has a minimum contracted revenue backlog of $1.2 billion and a fleet-wide minimum average remaining charter duration of 7.9 years.
He added that the partnership targets further expansion with new vessel acquisitions and additional charter deals. The new contracts are worth around $613.8m.