NSR Rescue & Salvage Ship Contracts for Nordic Yards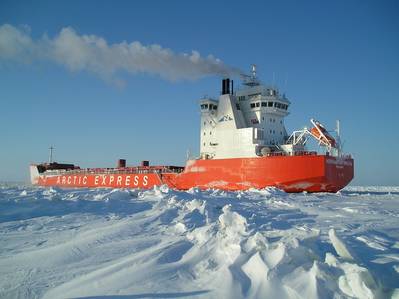 Nordic Yards in Wismar and Warnemünde, Germany, contracted to build two ice-breaking rescue & salvage ships for Russia.

The vessels for the Russian Ministry of Transport, will operate on the Northern Sea Route (NSR) in the Arctic, namely in the region of Murmansk, and in Sakhalin.

The vessels will be used for patrols and rescue operations in offshore oil and gas fields. They are highly specialised, have a complex level of equipment and are designed for searching for and rescuing ships in distress, evacuating people and providing them with medical care. They are icebreakers of the second highest ice class, which are designed for the Arctic and therefore suitable for rescue operations in harsh environments. They can be used both for ice- breaking operations in harbours and waters with an ice thickness of one metre as well as for fire-fighting and combating oil spills from the sea.

Due to their specialised equipment, the vessels can study the ocean floor and damaged objects at depths of up to 1,000 metres. Both will furthermore be equipped with a helipad on the bow.

The engineering and start of construction will take place in 2013. Delivery of the 86 metres long and 19 metres wide vessels is planned for spring 2015.

Financing will be provided by the Russian state and has already been secured for both projects. The total volume of the orders is 150-million euros.

The Nordic Yards shipyards in Wismar and Warnemünde are amongst the most modern, efficient and largest of their type worldwide. At the same time they build on a tradition that goes back many years. Since their foundation in 1946 over 900 seagoing ships in 74 different designs have been built there.