New MERUS Rings Aboard River Countess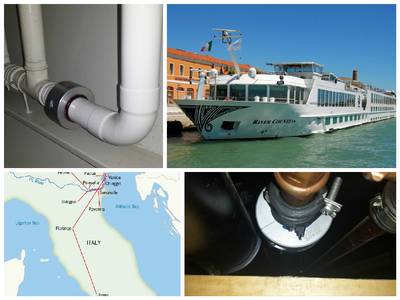 Uniworld's river cruise vessel River Countess set sail to cruise the lagoon of Venice and the thereto connected river delta. For doing so in accordance with the standards required for the Uniworld fleet, the vessel was equipped with MERUS rings for the complete domestic water system.
Pronomar said it protected various applications on the River Countess by installing the MERUS technology at the hydrophore for the complete cold water system, at the boilers for the warm water system and at the kitchen lines for the kitchen equipment.
According to Pronomar , the MERUS rings help reduce problems caused by lime scale, while also lessening required maintenance on water bearing systems and equipment. An additional benefit is that less scaling also means higher energy efficiency and reduced service intervals. Another side-effect on board hotel ships is the easier cleaning of the cabins.