CMV Group Buys Vessel from P&O Cruises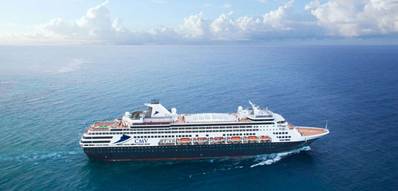 The CMV Travel & Leisure Group said it has acquired the vessel Pacific Eden from P&O Cruises Australia.
Pacific Eden's new name will be announced on Tuesday, March 20 and the vessel will join CMV's expanding fleet with delivery in Singapore in early April 2019 followed by a short docking period to include livery change, re-brand and some preparatory works before she positions westbound to Northern Europe via the Suez on her inaugural voyage.
The ship's final voyage for P&O will depart on March 16, 2019.
CMV said the vessel will be deployed and dedicated to both the German and Australasian cruise markets. During the northern summer (May-October) the ship will operate under CMV's German brand, TransOcean Kreuzfahrten homeporting from both Bremerhaven and Kiel and during the Australian summer season (December-March) from Fremantle (Perth) and Adelaide offering a more traditional scenic cruise experience.
CMV's UK, North American and wider global markets will also be marketing the voyages
between Europe
and the Antipodes and the wider Australian season.
The ship was originally launched in 1994 by
Holland America Line
as the Statendam. At 55,820grt, she will carry 1,150 passengers accommodated in 630 cabins (including 100 singles and 149 balcony suites and cabins with an 80 percent ocean view ratio).