Coating the Deadliest Catch's Cornelia Marie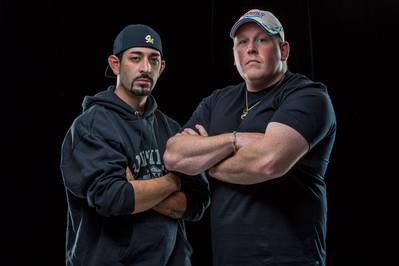 Coming in the Maritime Reporter & Engineering News February 2015 edition:
Boat owner Josh Harris and captain Casey McManus, leaders of the commercial crab fishing boat Cornelia Marie made famous on the Discovery Channel's hit show Deadliest Catch, discuss with Maritime Reporter & Engineering News the decision to protect their vessel with Sherwin-Williams marine coatings.
Commercial fishing boats routinely take a beating, particularly those working in the Alaskan crab business. Harris and McManus provide an up close and personal look at the rigors of catching crab in the treacherous Alaskan Bering Sea, the core story focusing on the hunt and selection of a company to coat the boat, and keep it protected in some of the world's most rigorous maritime conditions.