Defense Tech: Deploying the CUBE to Launch, Lay, Store Sea Mines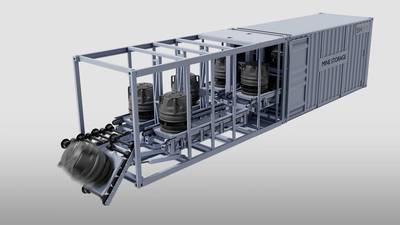 SH Defence of Denmark; DA-Group and FORCIT Defence OY AB, both located in Finland, signed an MOU to explore the potential development of
launching, laying, and storing sea mines via the Containerized Multi-Mission Module system called The CUBE.
"The CUBE System from SH Defence is rapidly becoming the standard within modularization of maritime mission capabilities for naval, coast guard, and SAR vessels around the world, especially within NATO and around the Baltic Sea." said Lars Gullaksen, Area Sales Director, SH Defence.
"Modern naval vessels must be capable of carrying out different missions and roles both in peacetime and wartime. Therefore, the easy and rapid
exchange of capabilities is an increasing requirement for new buildings and the retrofit of naval vessels."
He said that the CUBE System, currently available with more than 300 different payloads from approximately 160 vendors, offers a flexible and
cost-efficient solution that enables reconfiguration of a vessel in only a few hours.