Oil Prices Won't Reach 'Desired Level' before 2018, Iraq Says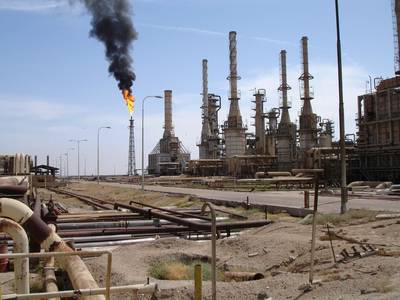 Oil prices will not reach "levels desired" by Iraq before the end of 2018 or 2019, Iraqi Prime Minister Haider al-Abadi said on Tuesday in Baghdad.
"Demand has increased and this has helped raise the prices but it won't return to the level of 2013" when crude exceeded $100 a barrel, he told a news conference.
"Oil will not reach a desired level before 2018 or 2019," he added, without indicating Iraq's desired price.
Iraq is OPEC's second-largest crude producer,
after Saudi Arabia
.
(Reporting Saif Hameed; Editing by Ruth Pitchford)