US Coast Guard District Chief of Staff Retires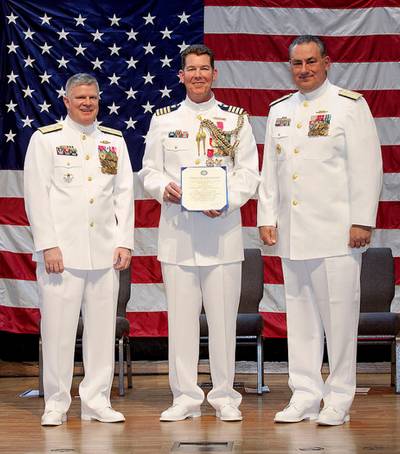 With over 30 years service under his belt, Capt. John Bingaman has retired following a ceremony held at Bay Presbyterian Church in Bay Village, Ohio.
Capt. Bingaman, who grew up in Greensboro, N.C., oversaw 6,000 Coast Guard active duty, reserve, civilian and auxiliary men and women serving at 77 subordinate units and on the District staff from the 9th District Headquarters at the Anthony J. Celebrezze Federal Building in Cleveland.

He is a Marine Safety and Environmental Protection Professional. His prior assignments include Commander of Sector Ohio Valley, Commanding Officer of Marine Safety Office, Louisville, Ky., and Executive Officer of Marine Safety Office Wilmington, N.C.

Prior to being stationed in Cleveland, Bingaman served as the Director of Staff for the Force Readiness command in Alameda, Calif., which ensures Coast Guard forces are ready to meet current and future operational requirements.

Born in Norfolk, Va., and raised in Greensboro, N.C., Bingaman graduated from Northwest Guilford High School before earning a Bachelor of Science Degree in Marine Science from the Coast Guard Academy in 1984. He later earned a Master of Business Administration Degree from the University of Maine, Orono in the early 1990s.
In the picture: Capt. John Bingaman, Coast Guard 9th District chief of staff, displays his certificate of retirement, presented to him by Rear Adm. Fred Midgette to his left and retired Rear Adm. Michael Parks to his right.