DNV Grants Approval for Liquid Hydrogen Cargo Containment System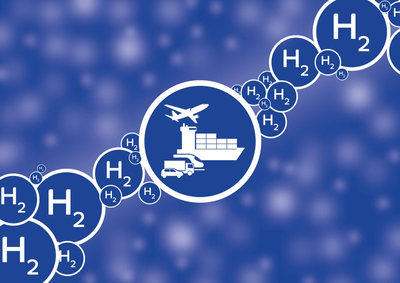 CB&I, McDermott's storage business, has received Approval in Principle (AiP) for its design of a liquid hydrogen (LH2) cargo containment system from DNV.
CB&I collaborated with Shell International Trading and Shipping Company Limited to provide safe LH2 shipping solutions that enable hydrogen energy supply chains using gas carriers.
The containment system design is based on CB&I's proven vacuum-insulated spherical technology for onshore LH2 storage. CB&I has designed and constructed more than 130 large, field-erected LH2 storage tanks worldwide over the past 60 years. CB&I expects the design to be scalable to 40,000 m3 per tank, with estimated boiloff rates less than 0.1% per day for small tanks and less than 0.05% per day for large tanks.
The combined cargo containment system and hull design effort aims to address the energy density challenge, benefitting from LH2's properties and achieving more energy onboard. The cargo containment system was integrated into a concept vessel design developed by Houlder, which includes a hull that is optimized for the low-density cargo around the three large tanks.
The AiP confirms that the containment system aligns with applicable safety standards. These include class rules, the International Code for the Construction and Equipment of Ships Carrying Liquefied Gases in Bulk (IGC Code), as well as the Interim Recommendations for Carriage of Liquefied Hydrogen in Bulk, Resolution MSC.420(97), issued by the IMO. A Hazard Identification (HAZID) risk assessment was carried out as an integral part of the AiP process to ensure that the hazards and uncertainties associated with the containment system were identified and dealt with.
"Through collaboration with Shell and DNV, we're making large scale liquid hydrogen storage and transport more economical," said Cesar Canals, Senior Vice President of CB&I. "This approval is a major milestone in making this groundbreaking technology available to all companies looking to build LH2 carriers, and we look forward to the possibilities this brings to advancing the hydrogen energy supply chain."
Earlier this year, Houlder completed a major design project for Shell International Trading and Shipping Company Limited: the development of a concept design for a 20,000m3 liquid hydrogen (LH2) carrier. The team then conducted a feasibility study for fuel and powering arrangements, and also undertook concept general arrangement, hull design and powering, and structural design work.
The concept design was verified and optimised using Computational Fluid Dynamics (CFD) analysis. Houlder recently enhanced its hydrodynamics, computer simulation and technical data analysis capabilities through the acquisition of Seaspeed Marine Consulting.
In addition, Houlder recently completed related work for Shell on hydrogen containment systems and carried out a ship piping and instrumentation review for ships carrying hydrogen as a cargo or as a fuel.