Energy Doldrums Force Boskalis to Cut Fleet, Staff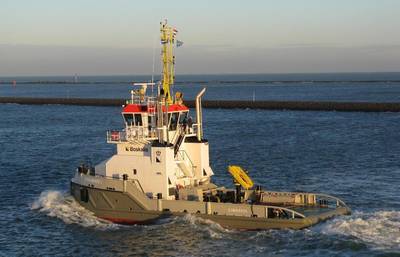 Dutch offshore engineer Boskalis said it was cutting 650 jobs worldwide and culling 24 vessels in response to what it called drastic changes in the company's outlook caused by low energy and commodity prices.
The job cuts, including 150 Dutch employees, would be made over the next two years from a workforce of about 8,000, the company said on Friday.
The company will take 10 vessels out of service at its dredging division and 14 at its offshore energy division because poor market conditions were likely to persist.
Falls in available work meant utilisation of the 150-strong fleet was under pressure, Chief Executive Peter Berdowski said. "Because we expect these market conditions to persist, is is essential that we adapt the size and composition of our fleet."
The vessels to be scrapped, sold or layed up have an average age of 30 years.
Boskalis, in common with most dredgers around the world, flourished during an earnings bonanza around Egypt's Suez Canal enlargement project that ended last year. No projects of comparable scale have since been forthcoming.
Offshore engineers have been hit hard by low oil and commodity prices, which have forced energy companies to cut exploration budgets and extract less of the hard-to-reach deposits in which they specialise.
Shares in the company rose slightly after news of the planned cuts and were trading 2.5 percent higher at 1420 GMT, compared to an Amsterdam large-cap index that was 1.62 percent up.
(Reporting By Thomas Escritt)