New AVEVA Electrical Offers Up to 30 Percent Man-Hour Savings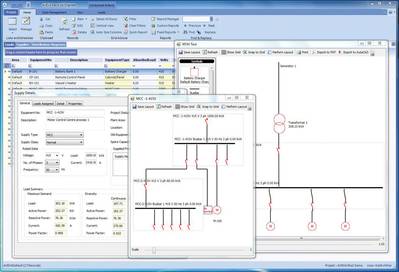 Cambridge, UK - AVEVA has announced the release of the completely new AVEVA Electrical software application, a design solution for electrical engineers and designers in the marine environment.
Pre-release customer testing has demonstrated man-hour savings of up to 30 percent when compared to traditional design applications. As part of AVEVA's Integrated Shipbuilding strategy, customers who deploy the new AVEVA Electrical can benefit from the ability to optimize their entire shipyard by improving the design, planning and production process.
"AVEVA Electrical is very quick and easy to deploy, both on new projects and also on refit projects where access to legacy data is essential," said Bruce Douglas, Senior VP Marketing & Product Strategy, AVEVA. "This product enables electrical engineers to collaborate fully across inter-discipline design to produce automated deliverables which are completely consistent and accurate."