Elisabeth Cosmatos Appointed President of The Heavy Lift Group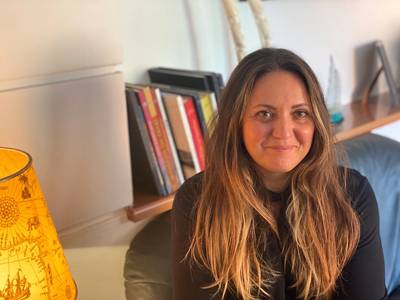 Elisabeth Cosmatos, Managing Director of Cosmatos Group, has been elected President of The Heavy Lift Group (THLG), an international association for specialised heavy transport companies.
The appointment was made as part of the executive committee election during the 68th THLG Conference on June 5.
Taking over from FOX Brasil's Murilo Caldana, Cosmatos becomes THLG's first female president. She is joined on the executive committee by Rhenus Projects' Colin d'Abreo, Alessio Bianchi of DCS Liburnus, Vesta Polska's Natalya Kulagina and new addition Marianne Blechinberg of Hacklin Logistics.
Having been part of the THLG executive committee for over six years, Cosmatos was previously responsible for the Group's marketing, corporate image and common identity. She brings over 25 years' experience in shipping, forwarding and logistics to her new role as Group President.
Cosmatos said: "While I'm not the kind of person to shy away from change, I also have great respect for the tradition and prestige of The Heavy Lift Group as it was introduced to me almost 20 years ago. As President, I will put all my efforts into maintaining the Group's high standards while working with dignity, transparency and passion. I would like to thank the previous executive committee members for dedicating their time to the THLG cause and working tirelessly to ensure the Group achieves far more than standard networking practices."
Founded in 1987 by a consortium of western-European heavy-lift operators in anticipation of the Single European Market, THLG has since expanded to include companies from North and South America, Asia, Africa and other parts of Europe. Its members specialize in large-scale industrial project forwarding, crane operations, machinery installation and rigging, vessel chartering, port operations and more. As a group, THLG strives to provide the highest quality of services to clients worldwide.