DOF Fix AHTS 'Skandi Emerald' Charter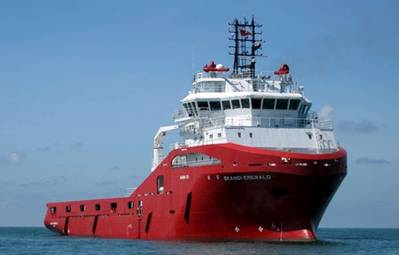 DOF signs contract with international charterer for Anchor Handling Tug Supply Vessel (AHTS) 'Skandi Emerald'.

The firm period of the contract is 220 days + 30 days options and commences this month, and the vessel is required for operations off the South America coast.

The value of the contract is approximately NOK 36 million. Skandi Emerald is owned by Aker DOF Deepwater AS (ADD) and is an AHTS with 16, 000 BHP and 201 tons bollard pull.

Norway's DOF group operates within three vessel segments in relation to strategic types of activities and vessel types - Platform Supply Vessels (PSV), Anchor Handling Tug Supply Vessels (AHTS) and Construction Support Vessels/Subsea Vessels (CSV).