E.N. BISSO Acquires PETCHEM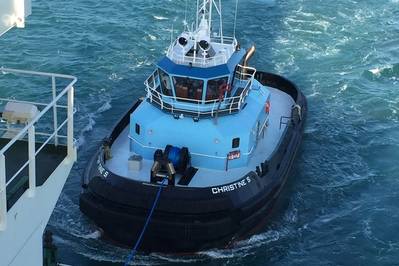 New Orleans based E.N. BISSO & SON, INC. announced it has acquired fellow harbor tug serves provider PETCHEM, INC. of Port Canaveral, Fla., effective June 27, 2018.
PETCHEM's business at Port Canaveral, which includes three tugs and has been active since 1984, will continue to operate as PETCHEM, INC. with all staffing, personnel, equipment and service commitments unchanged.
E.N. BISSO has a fleet of 16 tugs and provides ship assist tug service at New Orleans/Lower Mississippi River and Gulfport, Miss.
"We are excited about this expansion opportunity as we believe PETCHEM, INC. provides an excellent fit in our quest to expand our scope of operations and develop a presence on another coast," said Matt Holzhalb, president and CEO of E.N. BISSO. "We are grateful to [retiring PETCHEM president] Tony Savas for placing his confidence in our ability to maintain his legacy and provide dedicated stewardship of his former company as we move forward."
Savas said, "We are confident that our customers and employees are in safe hands with E.N. BISSO as we have experienced an amicable and efficient handling of this transaction."