NASA Flight Controller to Keynote Hi-Tech Engineering Conference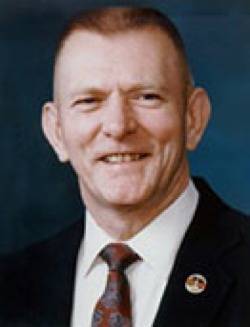 CD-adapco inform that Gene Kranz will head up 75 engineering experts to address the STAR Global Conference 2013
Mr. Kranz led the effort to save Apollo 13, and is a New York Times bestselling author. His book, Failure Is Not An Option (2000), chronicles his work in Mission Control, from Project Mercury through Apollo 13 and beyond.
Over 75 speakers will be presenting at this year's event (in Orlando, FL on March 18) filling over 15 unique industrial sessions. The presenters come from leading companies all over the world, and include but are not limited to the following: NASA Kennedy Space Center, Sikorsky Aircraft, TLG Aerospace, Rowan Williams Davies & Irwin Inc. (RWDI), Dupont Teijin Films U.K. Limited, Siemens Energy Inc., Behr, Argonne National Laboratory, Chrysler, Daimler, Hyundai, Valeo, Volvo, Technip, Oak Ridge National Laboratory, Westinghouse Electric Company, Shell International Exploration and Production Inc., Trek, and Vroomen White Design. The full agenda can be viewed on the conference website.
About CD-adapco
CD-adapco is the world's largest independent CFD focused CAE provider. Our core products are the technology-leading simulation packages, STAR-CCM+ and STAR-CD. The scope of our activities, however, extends well beyond CFD software development to encompass a wide range of CAE engineering services in fluid dynamics, heat transfer and structural engineering.