MAN G-type Engine Order Book Fattens Up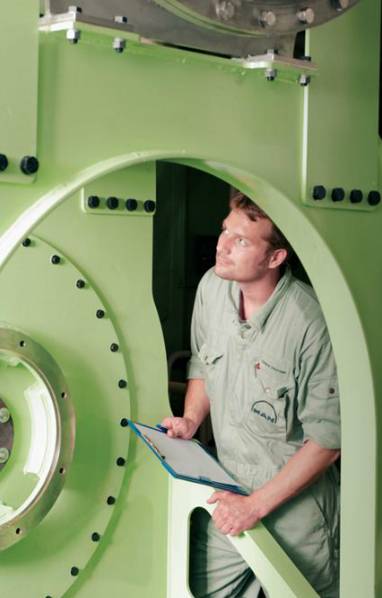 MAN Diesel & Turbo reports a healthy interest in its ultra-long- stroke G-type engine with orders steadily growing.

Most recently, Piraeus-based Polembros and U-ming of Taiwan have placed orders for a further six engines, bringing the current number of G-type orders up to 70 just one year after being available on the market.

The six MAN B&W G70ME-C9.2 engines are all destined for 186,300 dwt Capesize bulk carriers and will be manufactured by CSSC-MES Diesel Co. Ltd. (CMD), the Chinese engine manufacturer. The first of the six engines is scheduled for delivery in December 2013 with the remaining five due during 2014.

The vessels will all be built at Shanghai Waigaoqiao Shipyard (SWS), one of the largest such facilities in the People's Republic of China.

MAN Diesel & Turbo has released figures comparing the performances of an 6G70ME-C9.2 type and a 6S70ME-C8.2 type aboard a Capesize bulk carrier – the latter engine represents a traditional choice for such a vessel. Results show that the G-type engine makes a significant 6.5% saving in comparison to the S-engine, of which 4.5% stemmed from the improved propeller efficiency – which is a consequence of the lower rpm – and 2.0% from the actual engine.

The company's G-type programme entered the market in October 2010 with the G80ME-C9 model and they subsequently expanded the ultra-long-stroke programme in May 2011 with the addition of G70ME-C9, G60ME-C9, G50ME-B9, G45ME-B9 and G40ME-B9 models. The G-types have designs that follow the principles of the large-bore, Mark 9 engine series that MAN Diesel & Turbo introduced in 2006. Their longer stroke reduces engine speed, thereby paving the way for ship designs with unprecedented high-efficiency.