Today in U.S. Naval History: February 21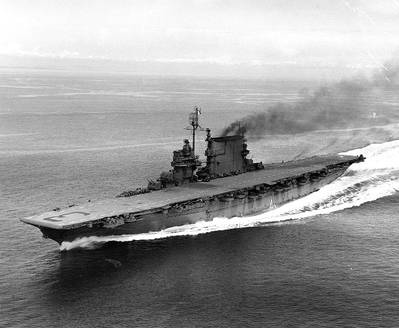 Today in U.S. Naval History - February 21

1944 - Marines with support of naval bombardment and carrier aircraft secure Eniwetok atoll

1945 - USS Bismarck Sea (CVE-95) struck by a kamikaze off Iwo Jima and sunk in 90 minutes with loss of 318 men. USS Saratoga (CV-3) struck by five kamikazes but survived with loss of 123. Bismarck Sea was last carrier lost in combat during World War II.

For more information about naval history, visit the Naval History and Heritage Command website at history.navy.mil.