Good News Comes in Threes for State Ferries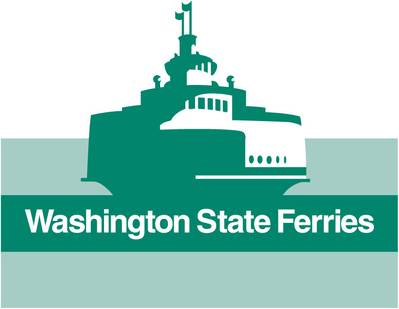 Third 64-car ferry joins state fleet three months ahead of schedule.
There must be something magic about the number three. Today, Vigor Industrial and its U.S. Fab shipbuilding division delivered the third of three new Washington state ferries, the 64-car Kennewick, three months ahead of schedule. "This is a major milestone in our vessel replacement program," said Assistant Secretary David Moseley. "The Kwa-di Tabil class is now complete. We're elated that our partners at Vigor delivered the Kennewick three months ahead of schedule – that means our customers will get to enjoy a new vessel sooner."
The Kwa-di Tabil construction supported more than 360 family-wage jobs during the past two years at Seattle's Harbor Island shipyard, which Vigor acquired with its purchase of Todd Pacific Shipyards. The Kennewick project also supported hundreds of other jobs at up to 30 subcontractors in the region. "We're pleased to help renew and expand Washington's ferry fleet," said Kevin Quigley, president of Vigor's U.S. Fab division. "And we're proud to continue the 100-year history of fine shipbuilding around Puget Sound."
The Kennewick is being delivered from Vigor's Everett shipyard to WSF's Eagle Harbor Maintenance Facility today. WSF crews will work on final outfitting until mid-November, when the Kennewick will move to a commercial shipyard for installation of additional rub rails on the sides of the vessel. The rub rails protect the ferry when it lands and were also installed on the Kennewick's sister ships Chetzemoka and Salish. The Kennewick will return to Eagle Harbor in December, where WSF maintenance crews will complete final outfitting, crew training and sea trials. WSF plans to place the Kennewick into service in mid-January on the Port Townsend/Coupeville route.