Fincantieri Bay Shipbuilding Delivers Kirby ATB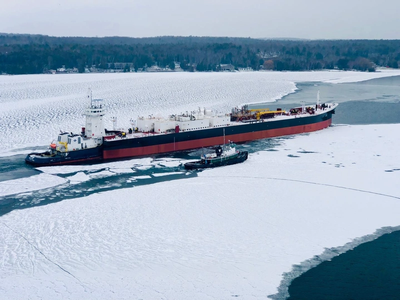 Fincantieri Bay Shipbuilding delivered an Articulated Tug Barge Unit (ATB) to Kirby Corporation (NYSE: KEX).
"This is the third 155,000 barrel ATB it has built for Kirby in the past three years," said Kirby CEO David Grzebinski. "This new Jones Act-compliant ATB unit will allow us to continue our commitment to provide efficient and reliable customer service."
The 8,000-hp, 12-knot tug Ronnie Murph measures 130 x 42 with a 23-ft. depth and a 19-ft. draft.
The barge, KIRBY 155-03, is measures 521 x 72 ft., with a depth of 41 ft. and a 155,000-barrel capacity.