JERA Buys First-ever U.S. LNG Cargo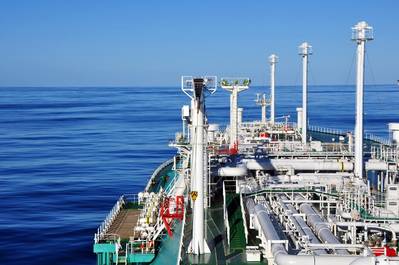 Japan's JERA Co, the world's biggest importer of liquefied natural gas (LNG), on Thursday said it made its first-ever purchase of LNG from the lower 48 U.S. states, as part of its goal to diversify supplies.

JERA, a fuel joint venture between Tokyo Electric Power and Chubu Electric Power, said it bought the LNG from Cheniere Marketing International LLP, but did not give pricing details.

Loading of shale gas produced at the Sabine Pass LNG Terminal in Louisiana onto LNG vessel Oak Spirit was completed on Wednesday, it added.

Industry sources said this is likely to be Japan's first import of LNG from the project.

The vessel, which will pass through the Panama Canal, will arrive at Chubu Electric's Joetsu LNG terminal in early January, a JERA spokesman said.

"Going forward, JERA will establish an LNG procurement portfolio that can flexibly respond to changes in the business environment by increasing its procurement ratio of LNG which is free from destination restrictions, through projects such as the Freeport LNG Project in the US," the company said in a statement.
Reporting by Osamu Tsukimori