FLAGSHIPS to Deploy Two Hydrogen Vessels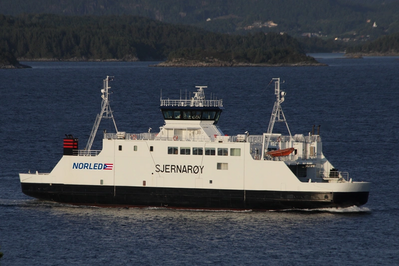 The European project FLAGSHIPS was awarded $5.6m from the EU to support deploying two commercially operated zero-emission hydrogen fuel cell vessels in France and Norway.

The FLAGSHIPS project contributes in building two new build vessels, one in Lyon, France and one in Stavanger, Norway. In Lyon, a hydrogen push-boat operated by Compagnie Fluvial de Transport (CFT) will serve as a utility vessel on one of its most demanding rivers, the Rhône. In Stavanger, hydrogen is intended to power a passenger and car ferry operated by Norled as part of the local public transport network.
The funds awarded to the FLAGSHIPS project have been granted from EU's Research and Innovation program Horizon 2020 under the Fuel Cells and Hydrogen Joint Undertaking.
The FLAGSHIPS project brings together a group of leading industrial partners, including nine European partners, with two ship owners Norled (NO) and CFT (FR), and the maritime OEM ABB, and design company LMG Marin (NO & FR). World-leading fuel cell technology is provided by Ballard Europe (DK) and vessel energy monitoring and management by PersEE (FR). Management, dissemination activities and maritime hydrogen safety expertise are provided by VTT (FI) and industry cluster NCE Maritime CleanTech (NO). Furthermore, Westcon Power & Automation (NO) is expected to officially join the consortium soon.
The project started on January 1st, 2019 and the hydrogen ships will start operation during 2021.