France-Italy Naval Shipbuilding Deal Still Being Examined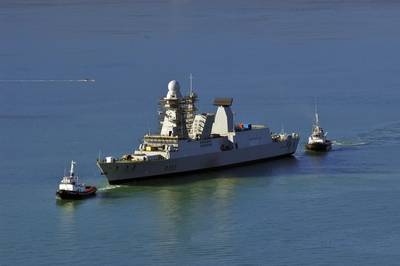 A military shipbuilding alliance between Italy and France is still being examined but will require time given its complexity, the chief executive of Italy's Fincantieri said on Tuesday.
Italy and France had aimed to outline such a deal by June after Fincantieri took control of France's STX shipyards in February.
The agreement set the groundwork for a possible wider alliance between the two countries, merging France's Naval Group military shipyards with Fincantieri's, with the aim of fending off competition, particularly from China and the United States.
"We are going ahead, examining the situation... everyone's hope is to create what I call the 'Airbus of seas'," Fincantieri CEO Giuseppe Bono told reporters.
Bono said that without consolidation, European players would be too small to compete with international "giants".
"The timings depend on many factors, even industrial. Nobody must lose ...and we want an aggregation that creates value for shareholders, workers, as well as the country," he said.
Separately, Fincantieri announced a deal on cooperation in the naval sector with Italian state-controlled defense company Leonardo.
Asked if that deal could lead to a broader tie-up, Bono said: "I don't think so."
Leonardo, which supplies combat systems and other equipment for naval ships, is expected to be part of the broader military naval alliance with France, though its role in the deal has been repeatedly questioned.
(Reporting by Giulia Segreti; editing by Jason Neely)