Virtual AIS Beacon in San Fransisco Bay Demo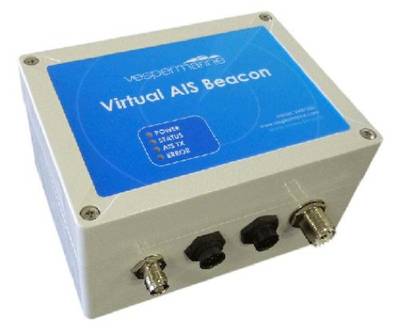 Vesper Marine announce successful completion of the demonstration of its Virtual AIS Beacon Technology to a who's who of California-based professional and port authority organizations.
A proven technology currently being used in applications around the globe, the Vesper Virtual AIS Beacon delivers a proactive electronic marker of dangerous visible and invisible hazards such as bridges, piers, rock outcrops, and reefs, as well as any underwater fixed or moving hazards such as sandbars, to provide location information and alert warnings. The virtual markers have no environmental impact and do not require a physical location to be mounted or powered.
When a navigational hazard is marked by a Vesper Marine Virtual AIS Beacon, it is displayed on the AIS display, ECDIS, chartplotter and/or other receiving equipment on any vessel that is within range of the transmitting equipment. A vessel's onboard equipment can then alert crews if they are on a collision course with the marked hazard. Shore stations house Vesper Marine's Virtual AIS Beacons and are managed by administration software. Multiple stations can be used to extend network coverage.

Held on San Francisco Bay, the event was attended by representatives of the San Francisco Police Department, Port of Oakland, Alameda County Sheriff's Office, Port of San Francisco and the United States Coast Guard. The event included a demonstration of the Vesper Virtual AIS Beacon and its groundbreaking implementation in the America's Cup public safety initiative, an overview of Vesper installations around the globe and discussions on how the technology can be used to enhance safety for all mariners.
Vesper's Virtual AIS Beacon is currently used by Americas Cup organizers to improve communication with on-the-water spectators and general marine traffic that use the busy waterway. The virtual beacons allow vessels to quickly and easily see their own positions relative to the course boundaries on their navigation displays; ensuring they are safely outside the course at all times.

www.vespermarine.com