FuelTrax Launches FuelNet Gen-5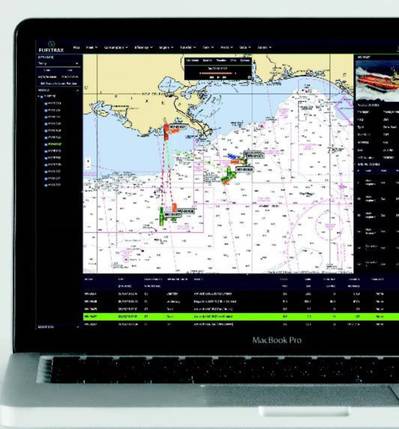 In the era where information is central to helping vessel operators save money, FuelNet is designed to be is the most powerful fuel data processing network in the industry. Operating hand-in-hand with FuelTrax, using extensive real-time data stored in its fully secure web portal, FuelNet enables vessel owners to customize their reporting data and make fleet-wide efficiency savings.
Since its launch 13 years ago, FuelNet has evolved to become a mission-critical operating tool for maintaining accurate fuel accountability across fleets of 100 vessels or more.
With the release of FuelNet Generation 5 (GEN-5), it now delivers collection, storage, tracking and advanced processing of crucial weather data metrics – activity time-stamped and linked to vessel geolocation.
FUELNET GEN-5 brings an all new alert builder, enabling users to create customized operational alerts based on any combination of fuel KPIs. This enhances the real time monitoring of your fuel, vessel and fleet activities.
New dynamic reporting with GEN-5 creates charts, graphs and reports at the click of a button. GEN-5 also features an automatically generated 'speed versus consumption' curve. Raw data is now easy to export for further advanced logistical analysis.
"The enhanced FUELTRAX website provides more in-depth information on our constantly evolving and expanded product offering and the value created for fleet operators in different marine sectors," said Anthony George, President and CEO of FUELTRAX. "The enhanced site also offers the opportunity to sign-up for regular FUELTRAX news and to access the unique marine insights