Genting Taps ABB to Propel next-gen Cruise Ships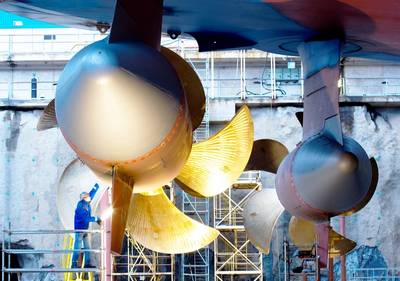 Genting Hong Kong's six 'Universal Class' ships will sport ABB power, propulsion and digital solutions, a $175 deal for million contract to supply for the industrial giant.
The six 286-m ships will be built at MV Werften, shipyards owned by Genting, for delivery in 2023-2024. Each will be outfitted with twin ABB Azipod electric propulsion units, delivering a combined power of 30 MW (40,230 HP), fueled by LNG.
The Azipod propulsion system, where the electric drive motor is in a submerged pod outside the ship hull, can rotate 360 degrees to increase maneuverability and operating efficiency. Due to minimal noise and vibration, Azipod propulsion also improves passenger and crew comfort.