Global Container Trade Lost Momentum in Q3: Maersk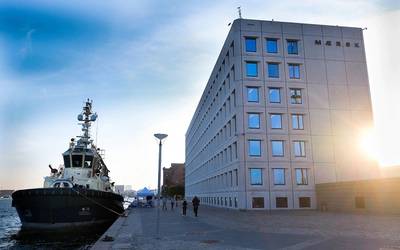 Global container trade continued to lose momentum in Q3 2018, with growth down to around 2.7% compared to Q3 2017, said A.P. Moller - Maersk in its Q3 interim report.

Year-to-date, global container trade has increased by 4.2% compared with the same period last year, a much slower pace of growth than the 5.8% recorded in 2017 Container trade remained fairly weak on the EastWest trades, growing by 1.9% in Q3.

Growth was driven by European imports from Asia of 2.3%, refl ecting descent growth in Germany and Eastern Europe which was counterbalanced by a decline in UK imports and a growth slowdown in Turkey and the Mediterranean Euro Area countries.

North American container imports remained robust increasing by 3.7% in Q3, although momentum slowed compared to the very strong 2017. Meanwhile, Asian imports from the USA and Europe (East-West backhaul) declined in Q3 2018, largely because of the restrictions imposed by China on waste and scrap material imports.

North-South container trades grew by only 2.1% in Q3, as African import growth remained weak due to macroeconomic challenges, mainly in South Africa.

Latin America import growth of 1.1% lost further momentum as container demand has aligned more closely with domestic demand developments, and import growth in the Middle East and Indian subcontinent grew only 1.4% in Q3. Meanwhile, Intra-Regional trades posted solid growth of 4.3% in Q3.

Looking ahead, global container trade is projected to increase by 3-4% in 2018 and in the lower part of 2-4% in 2019. The moderation of container demand growth compared to 2017 mirrors the gradual slowdown in global macroeconomics and global export orders.

Aside from the cyclical slowing of the global economy, the main risks to global container demand relate to the introduction of additional tariff s and other trade restrictions, and a sharp slowdown in global growth because of tightening US monetary policy and investors taking an increasingly risk-off attitude toward some economies.

Emerging economies are particularly vulnerable to fluctuations in the US dollar and to the economic development in the US via their fi nancial leverage. Finally, the outcome of the Brexit negotiations poses a risk to UK container trade.