AIS Marks Hazardous Reefs Following Oil Spills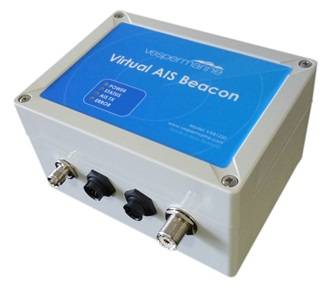 Vesper Marine has been awarded the contract to provide Virtual Automatic Identification System (AIS) Beacons to mark seven reefs hazardous to shipping in the Bay of Plenty, as well as provide a coastal monitoring capability. The beacons will alert ships' crews and the local government's Regional Council that a vessel is heading towards a charted danger or entering the no-go zone around each hazard.
The contract is in response to the October 5, 2011 events that resulted in the worst environmental disaster in New Zealand's history, when the container ship Rena struck Astrolabe Reef spilling much of the ship's cargo and fuel into the ocean causing immediate and long-term effects on the ecosystem. The ship was carrying 1,368 containers, as well as 1,700 tons of heavy fuel oil and 200 tons of marine diesel oil.
Vesper Marine's Virtual AIS Beacons, which are used to create Virtual Aids to Navigation (VAtoN), will be installed in early 2015. To be located on the existing Minden communications site, the Virtual AIS Beacon will project markers identifying Astrolabe Reef, Brewis Shoal, Okaparu Reef, Penguin Shoal, Pudney Rock, Tūhua Reef and Volkner Rocks, which will be displayed on nearby ships' AIS systems.
"The Rena disaster was a terrible tragedy, both for the environment and for the people that live close by," said Jeff Robbins, CEO, Vesper Marine. "We know that nothing can undo the damage already caused, but our Virtual Aids to Navigation may be able to prevent it from happening again. Regardless of the weather conditions, our beacons will be seen by most ships well before they get close to these reefs. It's a small part to play, but we are proud to help safeguard the marine and coastal environment of the Bay of Plenty."
"This will be a substantial step forward in maritime navigational safety in the Bay of Plenty," said Peter Buell, Bay of Plenty Regional Council Harbor Master. "We can expand the system as needed without interruption of service, and more and more ships are using AIS to supplement their radar, sonar, electronic charting and collision avoidance systems. I feel the timing is right for us to make this vital change."