This Day In Naval History: July 15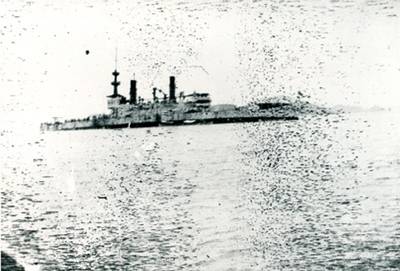 1862 - While CSS Arkansas makes her way down the Yazoo River, she encounters the Union gunboats USS Carondelet, USS Tyler, and USS Queen of the West. In the ensuing battle, CSS Arkansas damages the first two vessels and makes her way into the Mississippi River, where she boldly fights through the Federal fleet to find refuge at the Confederate batteries at Vicksburg, Miss.
1896 - USS Oregon (BB 3) is commissioned.
1942 - USS Grunion (SS 216) sinks the Japanese submarine chasers (25 and 26) off Kiska, Aleutian Islands.
1942 - USS Terror (CM 5), the first minelayer built as such, is commissioned. During World War II she participates in Operation Torch, the Battle for Iwo Jima, and the Okinawa Invasion, where she is struck by a kamikaze on May 1, 1945.
1943 - TBF aircraft from (VC 29) from USS Santee (CVE 29) sinks German submarine (U 509) south of the Azores.
1943 - PBY (VP 92) and British destroyer HMS Rochester and frigates HMS Mignonette and HMS Balsam sink German submarine (U 135) west of the Canary Islands. Previously, (U 135) sank 3 and damaged 1 Allied vessels, none from the United States.
(Source: Naval History and Heritage Command, Communication and Outreach Division)