Today in U.S. Naval History: October 1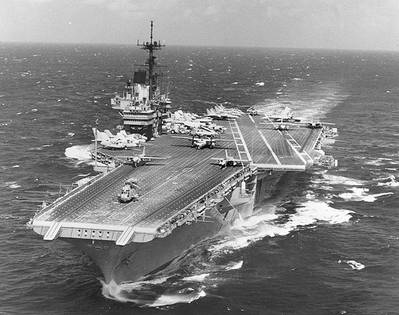 Today in U.S. Naval History - October 1

1800 - U.S. Schooner Experiment captures French Schooner Diana.

1844 - Naval Observatory headed by Lt. Matthew Fontaine Maury occupies first permanent quarters.

1874 - Supply Corps purser, Lt. J. Q. Barton, given leave to enter service of new Japanese Navy to organize a Pay Department and instruct Japanese about accounts. He served until October 1, 1877 when he again became a purser in the U.S. Navy. In 1878, the Emperor of Japan conferred on him the Fourth Class of Rising Sun for his service.

1880 - John Phillip Sousa becomes leader of Marine Corps Band

1928 - First class at school for enlisted Navy and Marine Corps Radio intercept operators (The "On the roof gang")

1937 - Patrol aviation transferred to Aircraft Scouting Force, a reestablished type command. With change five patrol wings were established as separate administrative command over their squadrons.

1946 - Truculent Turtle lands at Columbus, Ohio, breaking world's record for distance without refueling with flight of 11,235 miles.

1949 - Military Sea Transportation Service activated.

1955 - Commissioning of USS Forrestal (CVA-59), first of postwar supercarriers

1979 - President Jimmy Carter awards the Congressional Space Medal of Honor to former naval aviators Neil Armstrong, Capt. Charles Conrad, Jr., USN (Ret.), COL John Glenn, USMC (Ret.), and RADM Alan Shepard, Jr., USN (Ret.)

1980 - USS Cochrane (DDG-21) rescues 104 Vietnamese refugees 620 miles east of Saigon

1990 - USS Independence (CV-62) enters Persian Gulf (first carrier in Persian Gulf since 1974)

For more information about naval history, visit the Naval History and Heritage Command website at history.navy.mil.