Horizon Lines in Red, But EBITDA Rises in Q1 2013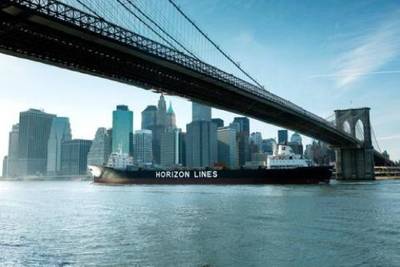 First quarter 2013 net loss amounted to US$ 20.1 million, while rate, net of fuel, increased 1.9% & adjusted EBITDA was up 25.7% from a year ago.
Sam Woodward, Horizon Lines' President and Chief Executive Officer said:
"The positive factors resulting in adjusted EBITDA growth were partially offset by reduced container volume, higher stock-based compensation expense, mechanical issues on one of our vessels and increased vessel operating expenses.

"In recent months, we have taken steps to improve the competitiveness of our Puerto Rico service by reducing sailings between Jacksonville and San Juan to once a week and moving our northeast service to Philadelphia," Mr. Woodward said. "The move to Philadelphia resulted in a $4.1 million charge in the first quarter, but, along with our other initiatives, should allow Horizon to strengthen the financial performance of our Puerto Rico trade lane."

Outlook
The company continues to expect 2013 revenue container volume and rates to be slightly higher than 2012 levels, excluding the loss of revenue loads associated with the Puerto Rico service reduction. Revenue container rate increases are necessary to mitigate contractual and inflationary increases in expenses, including the company's vessel payroll costs and benefits, stevedoring, port charges, wharfage, inland transportation costs, and rolling stock costs, among others.

About Horizon Lines
Horizon Lines, Inc. is one of the nation's leading domestic ocean shipping companies and the only ocean cargo carrier serving all three noncontiguous domestic markets of Alaska, Hawaii and Puerto Rico from the continental United States. The company owns a fleet of 14 fully Jones Act qualified vessels and operates five port terminals in Alaska, Hawaii and Puerto Rico.