Interview: William Harber - Hurtigruten, Americas President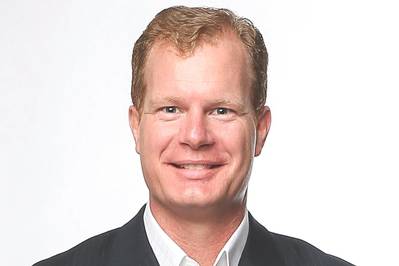 As the luxury yacht/adventure sector of the global cruise market continues to gain strength, Maritime Reporter & Engineering News recently received insights from Hurtigruten, a clear leader in the sector. William Harber, President of the Americas Region, Hurtigruten, explains the path forward.
Please discuss Hurtigruten's plans to ramp up its North American presence.
We are indeed ramping up our presence in the Americas. From a distribution perspective, Hurtigruten is developing stronger, deeper and more strategic partnerships to drive our expedition cruise products. We're identifying new partners to grow our
Antarctica business
as well as to Arctic destinations. We're differentiating ourselves to better target today's cruise enthusiasts who want to touch all seven continents and to adventure travelers seeking a base camp at sea. Hurtigruten is changing the conversation about cruising to better define what's different about us and our guests. We're strengthening the Hurtigruten team in the Americas and enabling them to do great things for travel agents every day.
It looks like you are getting ready to more aggressively target the cruise market customers here in the U.S. For those considering a cruise on a bigger, more traditional ship, what would you tell them about the Hurtigruten experience?
Hurtigruten is the world leader in exploration travel and a global advocate for a green shift at sea. We're at the forefront of an energy-revolution in the shipping and cruise industry; imagining a future that's soundless and emission-free. We know the care we take with the destinations along our route is a deciding factor for conscious travelers.
The Hurtigruten experience is one of a kind and we're about exploring, not about cruising. It's important to provide our guests with memorable, high-impact, and even other-worldly experiences. The destinations and excursions we offer are based on 125 years of know-how in polar waters combined with innovative technology and design, and a passionate commitment to sustainability. Our ships allow for intimate experiences that bring travelers up close to wildlife and provide opportunities to visit some of the world's most remote destinations.
The Hurtigruten fleet consists of 14 expedition ships, custom built for adventure travel. Talk about the customs features of those vessels. What makes them special and what value-added perks do passengers get for their 'premium' dollars?
Our hybrid electric-powered ships that will debut later this year feature onboard high-tech activity centers that come at no additional cost. A highly-skilled expedition team provides small group workshops, on-land excursions, and hands-on training with advanced science tools and virtual reality goggles to truly connect travelers with the destinations they are exploring and allow them to learn in an interactive way.
Two new groundbreaking expedition ships, MS Roald Amundsen and MS Fridtjof Nansen, are to be delivered in 2018 and 2019. Where will you deploy these vessels at first?
The new Hurtigruten hybrid-powered expedition ships offer one-of-a-kind sailings to pristine Arctic and Antarctic waters, including new adventurous itineraries to the Northwest Passage, Aleutian Islands, and to Svalbard.
Will the hulls have any special built-in Arctic-capable features to the vessels?
The MS Roald Amundsen and the MS Fridtjof Nansen are the world's first-ever adventure tourism expedition ships to sail fully electric with sustainable hybrid technology.
Being able to sail employing solely electric propulsion is a technical revolution and of great benefit for the environment; it also enhances the impact of experiencing nature for our guests through less noise emitted. Imagine sailing perfectly silently along the ice edge in the Arctic or Antarctica. The ships' design features an ice-strengthened hulls, wave piercing bulbous bows, and a Rolls-Royce Unified Bridge for safe and efficient performance.
How much fuel economy versus a traditional propulsion arrangement will the hybrid system bring?
On a technical level focusing on ship technology, the main elements are: Hybrid technology making periods of (soundless) sailing by electric propulsion only, a reality; energy saving low resistance hull construction; onboard energy conservation measures; and "peak shaving" i.e. batteries charging and recharging under varying power demand to allow the main generators to operate efficiently at near constant load.
Batteries are also being used as a "spinning reserve" (to eliminate the need for having a diesel generator running as a backup in order to have instant redundant power when navigating in narrow waters, harbor operations and under dynamic positioning). Other fuel-saving technologies include L-drive azipull thruster propellers with permanent magnet motors, and latest generation low fuel consumption diesel generators with low NOx emissions.
Where will they be built?
The newest additions to the brand are currently being built in Norway's Kleven Yards.
What else should readers know about Hurtigruten's long and short-term plans – especially in the North American theater?
As the world leader in exploration travel, Hurtigruten is the best-kept secret in the cruise industry – but not for long! Following the history of the Vikings and Norway's polar pioneers, Hurtigruten combines an exceptional tradition and know-how with innovation, the highest maritime reputation, and a strong commitment to sustainability. With that said, our short-term plans include increasing the brand's reputation for offering a highly-attractive premium product for the modern adventure traveler, building stronger and more strategic partnerships to compete, and finding new channels to grow our
Antarctica business
. Our long-term goals include changing the conversation about cruising to better resonate with agents and consumers.
How many passengers and crew will the vessels carry?
The MS Roald Amundsen and the MS Fridtjof Nansen will both carry up to 530 passengers, including crew. We limit our guest count to 500 when sailing in Antarctica.
They will be the world's first hybrid battery powered cruise ships. Will they be USA EPA Tier 4 compliant?
The engines are equipped with an SCR (Selective Catalytic Reduction) system to meet IMO Tier III NOx emissions limit.
Tell us more about the exact nature of that battery hybrid arrangement. What OEM engine will you use? Whose batteries? Which naval architect?
Designed by Hurtigruten in cooperation with Kleven Yards, Rolls Royce Marine and Norwegian yacht designer Espen Øino, MS Roald Amundsen will be powered by four "Bergen B33:45L" diesel engines by Rolls-Royce plus batteries. MS Roald Amundsen will manage 15-30 minutes at high speed and with a full passenger manifest without its diesel engines running. We expect to increase the reliance of hybrid electric power over time.
Hurtigruten offers a premium product for the modern adventure traveler. What's your largest vessel and what's the smallest (passenger count / LOA)? And, what's the average age of your current 14-ship fleet?
Our largest vessel is MS Trollfjord which can accommodate 640 guests and MS Nordstjernen with 149 guests is our smallest. The average age of our current 14-ship fleet is about to get much younger with the new ships coming on and older ones expected to leave the fleet. The average age of our purpose-built expedition ships sailing to worldwide destinations is 11.
Hurtigruten bills itself as 'the world leader in exploration travel.' Are you planning new routes in 2018? If so, tell us about these new destinations? Why did you choose these over any other?
In addition to our new east coast itineraries in North America and Canada, we are also offering new expeditions along the west coast of South America and Central America. Most of our expansion is in the polar waters we call home. We offer more flexibility than any operator in polar regions with a total of 67 itineraries.
Our captains, crew and expedition teams have the most experience in polar waters where we can offer authentic and immersive expedition experiences for our guests.