Design of Volvo Ocean Yacht Race Winner Aided by Hyperworks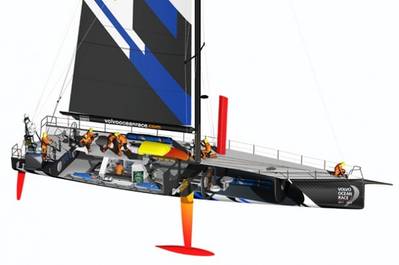 Altair Engineering's HyperWorks CAE platform aided in design by Italy's [AB]structures of Volvo Ocean Race winner
Altair's CAE (Computer Aided Engineering) suite was used by Italian designers [AB]structures to structurally design the Groupama Sailing Team yacht Groupama 4, winner of the 2011-2012 Volvo Ocean Race.
The yacht, skippered by Franck Cammas, claimed victory in the Volvo Ocean Race on July 9 in Galway, Ireland, after nine months and more than 37,000 nautical miles sailed around the world under the harshest conditions.
It has been a busy year for [AB]structures, taking on the structural design of three of the six yachts in the 2011-2012 edition of the race.
The design engineers employed several HyperWorks tools in the development of the successful yachts. They used HyperMesh, the meshing tool of the suite, to create finite element models, OptiStruct for optimization, the RADIOSS solver for linear and non-linear analysis, and HyperView to post-process the results.
These tools were used extensively to design and optimize the carbon structures of all three Volvo Open 70 yachts and to help again achieve fundamental structural improvements over older-generation race competitors.
[AB]structures say they intend to continue working with Altair and HyperWorks on current and future projects, for example the Artemis Racing AC72 catamaran and wings for the 34th America's Cup 2013.