Ibercisa Supplies Iraqi Navi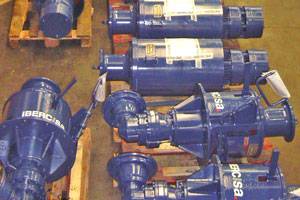 The Spanish company Ibercisa supplies equipment to Fincantieri, Cantieri Navali Italiani, S.p.A. through its agent Gecom, for four Saettia MK Patrol ships for the Iraqi Navy. Each of the Patrol ships is equipped with two capstans, one vertical electric anchor winch model MAN-E/V/16-S/1 chain (16 mm) and one auxiliary cargo winch RHIB model MAX-C/E/15/25-16 (6 ton direct pull).

All the supplied equipment are electrically driven according to owners' specifications. Currently, equipment is also being produced to be supplied to the same shipyard for a fleet tanker to the Indian Navy, with a windlass of chain (44 mm).