Gibdock Makes Back-Office Software Improvements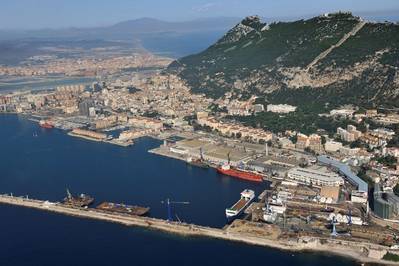 Gibraltar-based ship repair yard Gibdock says it starting to reap the benefits of investing in an automated and harmonised estimating, quotation, specification and invoicing system.

The state of the art Microsoft Dynamics AX Enterprise Resource Planning (ERP) system overarches the yard's finance, stock management, project management & HR systems, and is part of a strategic back-office upgrade.

The new software delivers a seamless administration operation that Gibdock expects will offer customers better documentation of its acknowledged record for quality control. First phase development, combining off-the-shelf and bespoke elements, went live at the turn of the year, with the second, more yard-specific phase being rolled out before the end of 2014.

Nathan Boccaccio, Gibdock's Financial Controller, who is leading on this project, says: "The next phase will allow us to improve the way we track quality certificates and information related to our quality control processes. For example we will be able to automate the tracing of items placed onboard a vessel during a repair and their compliance with quality standards."

The HR component of the Microsoft Dynamics AX ERP will also be significantly enhanced in the second phase, especially as far as training and certification are concerned. "As a result we will be able to confirm more quickly not just that a particular pipe or steel plate is of the appropriate quality standard, but also that the welder or technician who installed it has the appropriate training and up to date certificates in place," Boccaccio explains.

The ship repairers add that while it [the new software system] is still being rolled out, and has not yet reached full functionality, the ERP system is already making a considerable difference to operations at Gibdock.