Latest on 'Emma Maersk' Suez Incident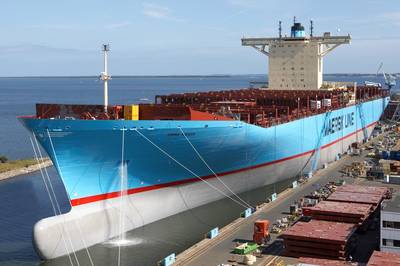 Maersk Line's largest container vessel, had an ingress of water into the engine room & terminated the voyage at Suez Container Terminal.
According to a statement issued by Maersk, the vessel had just commenced its southbound voyage through the Suez Canal en route to Asia when water began flooding the engine room, and the captain decided to terminate the planned voyage and go alongside the nearby Suez Canal Container Terminal.
The initial assessment is that the vessel was not at any time in any danger of sinking, nor was the crew at any time in danger. There are no signs of pollution. Investigations are now underway to establish the exact cause of the problem.
Work on discharging the containers is well underway. Priority has been given to discharge reefer containers.

Full contingency for all containers in booking numbers is still unknown. Maersk are in the process of taking stock of the customers impacted by this delay and will keep them notified about the alternate arrangements.