Industry Group Launches Marine Pipeline Alert System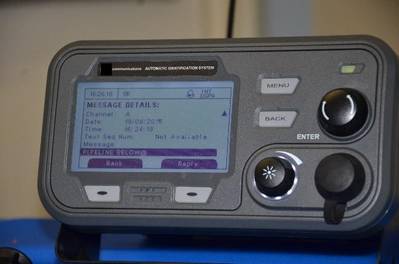 The Coastal and Marine Operators (CAMO) group has announced it has successfully completed the first step in rolling out an initiative to protect the safety of mariners, the environment and hydrocarbon pipelines from being damaged.
The CAMO group began transmitting Automatic Information System (AIS) safety messages directly to mariners in two charted pipeline corridors in Port Fourchon, significantly improving their situational awareness by providing immediate alerts for vessels in close proximity to submerged pipelines. These vessel safety messages use existing AIS technology that is already deployed on most commercially operated vessels.

"Pipeline protection is increasingly important, with the typical incident costing an average of at least $1 million to repair, not counting the incalculable costs of injury, death, or environmental impact," said Ed Landgraf, director of CAMO. "This AIS-based safety broadcasting system culminates several years of hard work on a solution that enables vessel and pipeline operators to collaborate on protecting mariners from the risk of pipeline strikes. The system makes it easier for mariners to know where and when to take protective measures as they transit or operate near submerged pipelines, and we look forward to a successful roll-out here and in other ports nationwide."

The first phase of CAMO's AIS-based pipeline damage prevention and awareness program is being launched in partnership with the Greater Lafourche Port Commission (Port Fourchon) and Oceaneering, a global provider of engineered services and products primarily to the offshore oil and gas industry. Oceaneering's PortVision AIS-based vessel-tracking service is being used to monitor vessel activities in the two charted pipeline corridors north and south of Port Fourchon that pass under its main navigable channel. When the PortVision service detects a vessel operating at a speed less than 0.5 knots for three minutes or more within one of these corridors, an addressed, one-time AIS Safety Related Message (also known as message 12) is immediately transmitted directly to the vessel's wheelhouse that says, "PIPELINE BELOW."

Depending on the equipment installed on the receiving vessel and its equipment configuration, there may be visual and audible variations in how the AIS safety alert is received.