Injured Ferry Deckhand Medevaced Near Galveston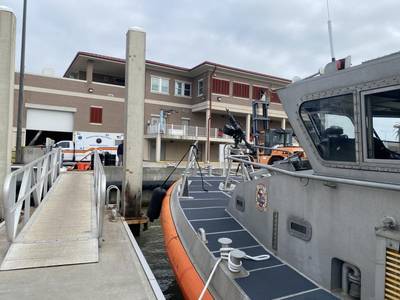 An injured deckhand was medevaced from a ferry near Galveston, Texas, on Thursday, the U.S. Coast Guard said.
Coast Guard Sector Houston-Galveston command center watchstanders received notification at 2:42 p.m. relayed by Vessel Traffic Services Houston/Galveston personnel that a crew member aboard the John W. Johnson ferry had been struck in the face by the vessel's anchor chain after the ferry lost propulsion at the entrance to the Galveston Channel.
A Coast Guard Station Galveston 45-foot Response Boat–Medium crew launched to provide assistance.
Once on scene with the ferry, the RB–M crew took aboard the injured deckhand and brought him to emergency medical services personnel staged at Station Galveston.
EMS personnel transported the man to University of Texas Medical Branch in Galveston in stable condition.