SENER Presents Its Latest Innovations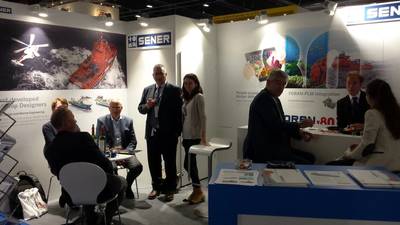 Engineering and technology group SENER presented its recently-launched V80R2.0 version of the FORAN
marine CAD/CAM
/CAE system, along with the company's latest ship designs, at Nor-Shipping 2017, held in Oslo from May 30 to June 2
According to SENER, FORAN has been widely used in Norway for some time now, making this biennial event a great opportunity not just to meet new companies interested in FORAN –
from Norway
and other countries – but also to touch base with a lot of its clients and more particularly with users of this system.
FORAN V80R2.0 is a development within the new generation of CAD/CAM/CAE systems for the design and production of ships and offshore platforms. FORAN has introduced improvements such as the possibility of managing series of ships, new latest-
generation virtual reality solutions
and the automatic management of ship welding.
SENER said it has put a lot of work into designing its own ships in recent years, particularly a liquefied natural gas (LNG) bunkering vessel, as well as LNG-propelled ships, ferries and tugs.