Kalmar Key's Open Interfaces for Terminal Automation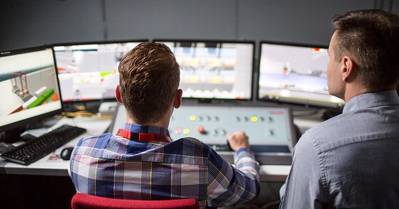 Kalmar has announced Kalmar Key, the terminal industry's first automation platform with open interfaces. Kalmar Key provides a common system architecture for building an end-to-end, customised automation platform using Kalmar Terminal Logistics System (TLS) as a basis.
By providing open application interfaces to the core functionality of the automation system, Kalmar aims to facilitate the adoption of container terminal automation and support the development of the entire industry.
"With open interfaces, terminal automation systems can be customised and augmented with the required functionalities, and a broader range of capabilities will be available for continuous development. We believe that this will pave the way for robust and diverse business ecosystems around terminal automation that will provide new opportunities for terminal operators, independent developers and automation system providers," says Tero Kokko, Senior Vice President, Automation and Projects, Kalmar.
Kalmar Key enables terminal operators to use third-party developers to provide offerings that are interoperable with the automation platform. With the open software interfaces, terminals can integrate any new system or brand of equipment into their automation system.
The concept of an integrated terminal automation platform with open interfaces benefits all parties throughout the industry. Terminal operators will be able to customise and augment their solutions with the required functionality.
At the same time, open interfaces enable smooth and consistent integration of third-party equipment into the original automation system. Technology development partners can integrate their products with the automation platform in order to extend the capabilities of the system.
"As seen in other, more highly automated industries, successful large-scale container terminal automation will require a balanced combination of two things: Firstly, an approach that treats terminal automation as a complete integrated system, and, secondly, open application interfaces that enable collaboration as well as the creation of ecosystems to further develop the capabilities of the automation platform", says Jari Hämäläinen, Director, Terminal Automation, Kalmar.