FMC's Doyle Addresses Intermodal Hot Topics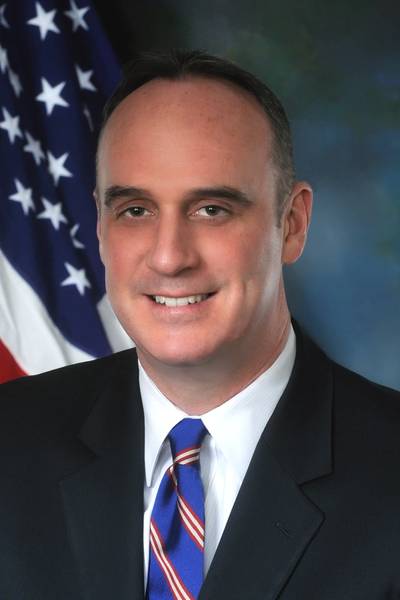 Speaking at the Intermodal Association of North America on May 5 in Chicago, U.S. Federal Maritime Commissioner William P. Doyle discussed several of the shipping industry's hottest topics, including ocean carrier consolidations and alliances, container weight VGM under SOLAS, and chassis.
Consolidations and Alliances
"We've all heard the recent announcements related to consolidations, for instance, CGM CGM and NOL-APL; and COSCO and CSCL.
"We've all heard the announcement that Hapag Lloyd and UASC are in discussions on a possible merger.
"We've all heard the recent announcement of the new
Ocean Alliance being
formed with CMA CGM (w/ APL), China COSCO Container Lines, Evergreen and OOCL. It will take about a year before this alliance, if approved by regulators, goes into effect; parties shooting for April of 2017. That's good news and something that I subscribe to as a policy point because the supply chain, including shippers, ports, vendors and other customers need time to adjust their operations and business models accordingly. This alliance is looking to achieve a goal of having each individual string of vessels placed in service, be designated to one marine terminal per port call.
"On the individual carrier front, yesterday, Hanjin Shipping announced that its creditor banks have approved its proposal for a voluntary restructuring agreement.
"Of the original alliances (2M, CKYHE, G6, and 03), that leaves eight companies in the balance.
"I can tell you that by the end of next week there is a likelihood that another new alliance will be announced. I will be meeting with ocean carrier representatives next. It may not include all of the remaining eight carriers, but it could eventually."
Container Weight VGM
"The U.S. Coast Guard issued a declaration last week stating that there are more than two ways to comply with the vessel gross mass (VGM) regulations for ocean containers. I support the Coast Guard's directive.
"This is a business-to-business dispute. In fact, the Coast Guard is clear that the ocean carriers and shippers can work together to develop a means of VGM compliance that works for both parties. I urge the carriers and shippers to get going on this; we have less than two months before this international regulation is triggered.
"On the liability front, the ocean carriers own and maintain the containers. The shippers do not. Therefore, the carriers need to legalize their representatives' spoken, written and promised position to not hold the shippers liable for the inaccuracy of the actual TARE weight of containers. This can be achieved through a tariff filing and/or a legally binding type of 'hold harmless' document between the carrier and the shipper. I do not know why the carriers have not taken this important step."
Chassis
"We still have problems with chassis. A gray chassis poll is still not set up in NY/NJ. We still have chassis that are not in position in ports all over the country.
"Canada does not have a problem with chassis. The truckers show up to the port with chassis.
Port Metro Vancouver
and Prince Rupert are growing and the land to expand and the rail lines to take the containers out of the ports."