Marine Surveying and Consultancy – An Introduction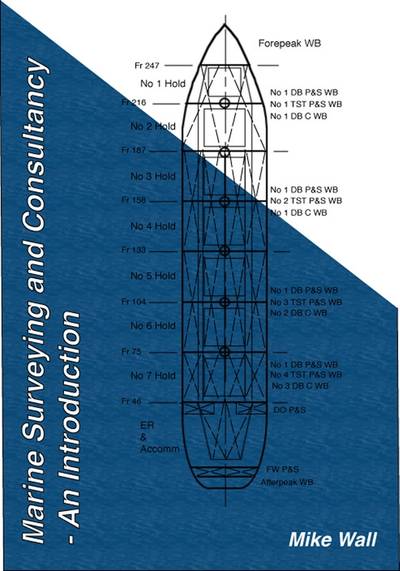 Having been an independent marine surveyor and consultant for many years, author and educator Mike Wall has based his new book Marine Surveying and Consultancy – An Introduction on experience.

Primarily aimed at those wishing to become independent marine surveyors and consultants, the book covers many aspects of their work with some covered in depth.

Marine surveys are of two types, proactive and reactive. In the former the surveyor inspects a vessel before a voyage or activity to ensure that it meets relevant requirements, standards and/or international conventions. A reactive survey is carried out after an event or incident. The former tend to be carried out by marine surveyors whilst the latter tend to involve an opinion from a marine consultant.

The book contributes to the debate on the differences between marine surveying and marine consultancy. It covers different types of marine survey and marine consultancy assignment including hull damage, explosions, fire, pollution, sinkings, salvage and bunker disputes. Collisions, cargo disputes, crew injury and machinery failure are also covered with several examples.

Many marine consultants also aspire to becoming marine accident investigators and expert witnesses. These two areas are covered in detail, dealing with lawyers, going into court and working with other experts and subcontractors.

The author
Mike Wall has been a marine educationalist for more than 40 years, writing training modules and books on various shipping technical subjects. Before retiring in 2011, Wall was a marine surveyor and consultant for 25 years, operating his own company in New Zealand, Fiji and Hong Kong. Due to his qualifications, he was appointed to carry out many and varied investigations and to give expert opinions.

Marine Surveying and Consultancy – An Introduction by Mike Wall (ISBN 978-616-429-228-4), available from the author at mikewallassociates@gmail.com. Cost £99.