ZIM Seven Stars Express Service to Add a Kaohsiung Call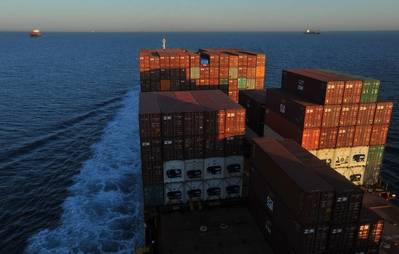 ZIM is pleased to announce that starting November 2017, ZIM's popular Seven Stars Express Service (Z7S) will add a call in Kaohsiung, Taiwan, offering unique advantages to customers, said a company press release.
The service includes: Direct access to New York Maher terminal, Unique product linking Kaohsiung and Wilmington, NC, Fast transit time from Wilmington and Savannah; A premium product for USA exports to Taiwan, Calling Terminal 5, Pier 77/78 in Kaohsiung, for easy access from main manufacturing areas and End of the week departure from Kaohsiung.
The first vessel to call Kaohsiung on the new rotation is Zim Ontario on Nov 3, 2017.
ZIM Seven Stars Express Service deploys 11X5000TEU vessels operated solely by ZIM, ensuring high schedule reliability and punctuality.
The new Z7S rotation: Kaohsiung –
Da Chan Bay
– Yantian –
Cai Mep
– Port Kelang – Colombo – New York- Norfolk – Wilmington – Savannah – Port Kelang – Kaohsiung
The new call is part of ZIM's ongoing efforts to improve and enhance our portfolio on the
Asia-US East Coast trade
and cater for market needs.