Kirby Completes Savage Fleet Acquisition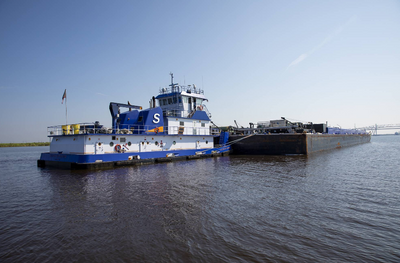 Houston-based Kirby Corporation said Thursday it has completed the acquisition of Savage Inland Marine's inland towboat and tank barge fleet. The total consideration paid was approximately $278 million and was financed with additional borrowings.
Savage's fleet consists of 46 inland towboats and 90 tank barges with approximately 2.5 million barrels of capacity. Savage primarily moves petrochemicals, refined products, and crude oil on the lower Mississippi River, its tributaries, and the Gulf Intracoastal Waterway.
Kirby will take over Savage ship bunkering business as well as barge fleeting services along the Gulf Coast.
Kirby announced the deal in January.