Kongsberg Discovery Partners with Arctic Storm for Advanced US-built Trawler-processor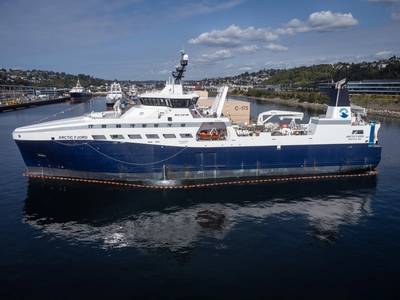 The first US-built trawler-processor for Alaskan pollock in over three decades is now undergoing sea trials in the Northern Pacific, testing an integrated technology package from Kongsberg Discovery tailored to locate, inspect, and engage fish with unparalleled efficiency.
The 100-meter-long Arctic Fjord, designed by Kongsberg Maritime and built by Louisiana's Thoma-Sea Marine Constructor, will start full-time operations for 2024's pollock A season in the Bering Sea.
Speaking ahead of this week's Pacific Marine Expo in Seattle, Washington, Kongsberg Discovery reveals that the vessel, which replaces Arctic Storm's original, 1974-built Arctic Fjord vessel, is outfitted with systems designed to optimize both efficiency and environmental performance.
This includes: the SN90 multibeam sonar, which pinpoints schools of, and individual, fish; the ES80 sounder system, capable of detailed fish inspections; and the FX80 live camera and DFS75 gear monitoring systems, showing how nets are deployed and verifying the catch in real-time.
It's a combination, says Jess Woodruff, Kongsberg Discovery's Director, Marine Life Technology USA, that supports and consolidates the vessel's greatest strength – its extreme efficiency.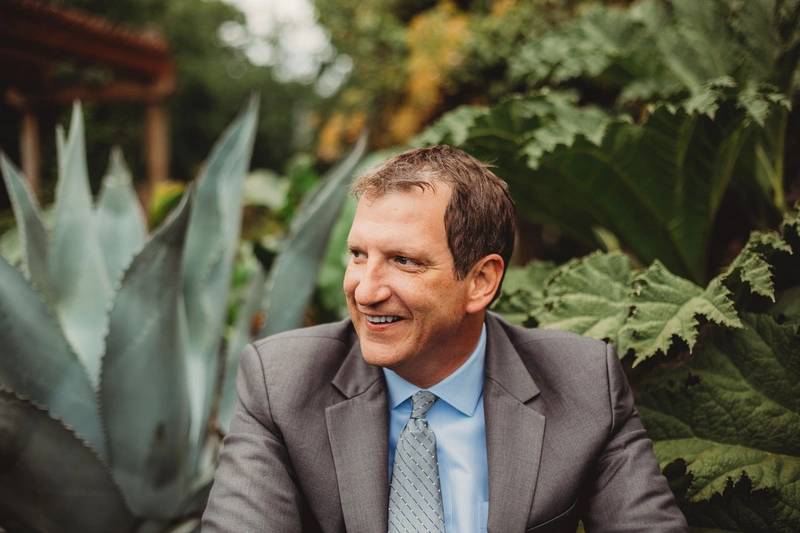 Jess Woodruff Kongsberg Discovery's Director, Marine Life Technology USA - Credit: Kongsberg
Next generation performance
"The Arctic Fjord sets a new benchmark for the Alaskan pollock fleet," Woodruff comments. "From its fuel-efficient design to the outstanding crew accommodation and state-of-the-art onboard processing facilities, every element has been cherry picked to not just do the job, but to do it to the highest possible standards.
"In keeping with that spirit, Arctic Storm challenged us with delivering an integrated package that would allow the crew to maximize catch efficiency – reducing both time on the water and vessel emissions – while working seamlessly within the ship's wider operational and processing parameters to optimize profitability. The result is a next-generation trawler-processor that will deliver excellent catches, outstanding environmental performance, and a strong return on investment for this forward-thinking shipowner."
Identifying opportunity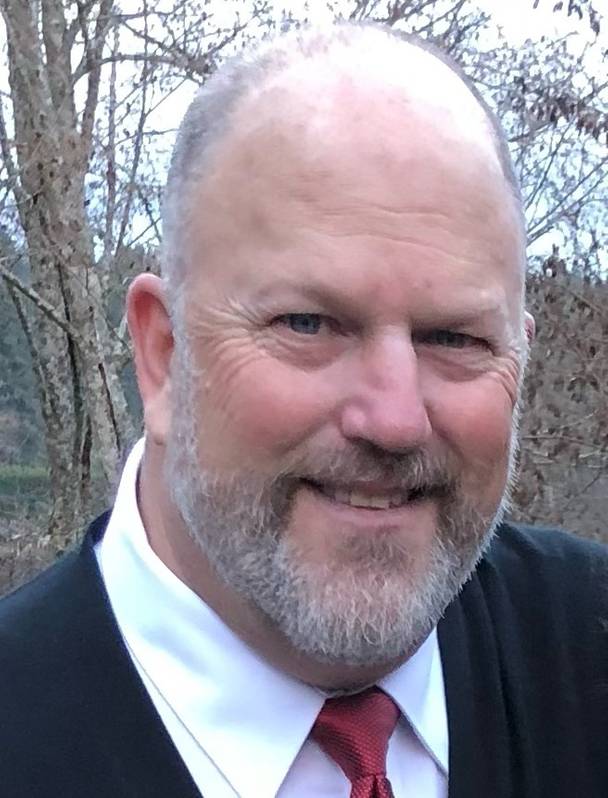 Brett Johnson, VP, Arctic Storm. Credit: Kongsberg
Kongsberg Discovery has a long track record with Arctic Storm, supplying sonars, sounders, and trawl systems across the company's hardworking fleet.
According to Kongsberg, the technology has found firm favor with crews, in a fishery driven by bycatch reduction, while still executing one of the largest wild-caught fisheries in the world. The ES80 sounder system in particular excels in this respect, with a broad frequency spectrum (from 38 to 200 kHz) allowing for detailed analysis of individual fish and schools, helping identify both fish type and size.
"We have an excellent relationship with Kongsberg Discovery and greatly appreciated their support in this landmark build project," comments Brett Johnson, VP, Arctic Storm.
Raising the bar
"It is our ambition to raise the bar with our newbuilds, providing vessels that deliver optimal results for our stakeholders, while minimising their impacts on the environments where they operate. Efficiency is a central to achieving those objectives, and Kongsberg Discovery's advanced solutions help us pinpoint, identify and engage with our targets in a manner that is truly industry leading. We see this as the future of sustainable fishing today, and we're delighted to continue our partnership with their team onboard the new Arctic Fjord."
Once operational, Arctic Fjord will, in addition to producing pollock fillets, process fish meal and fish oil, opening up valuable new revenue streams for the Seattle-based fishing business.
Design by Kongsberg Maritime
The Arctic Fjord is a Kongsberg Maritime NVC 336 WP trawler design. The vessel measures 99 x 21 meters and was Kongsberg's first ever contract for a US built vessel. It is one of the largest fishing vessels designed by the company.
The vessel was built, in line with the Jones Act, at the Thoma-Sea yard in Louisiana. Key design features include a wave-piercing bow, which reduces fuel consumption and reduces slamming in rough seas. It has a crew capacity of 152, which means 48 cabins are incorporated into the design – much more than typical Norwegian fillet trawlers.
Designed for trawling, the Arctic Fjord has high bollard pull of 110 tonnes, enabled by a single Bergen 7,200kW main engine and a Kongsberg Maritime Promas Innoduct propeller of 4200mm diameter. The vessel also features a Kongsberg tunnel thruster to aid maneuverability and a range of Kongsberg deck machinery.