LA Fleet Week Kicks Off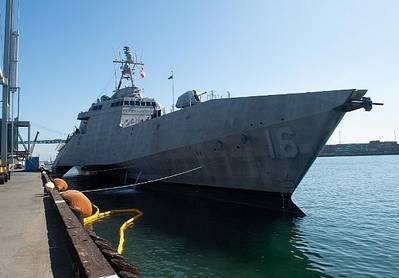 The City of Los Angeles welcomed more than 1,200 Sailors and Marines to the Los Angeles and San Pedro area for a week-long tribute to the sea services during the fourth annual Los Angeles Fleet Week Aug. 27-Sept. 2.

Los Angeles Fleet Week offers the public an opportunity to tour Naval ships, engage with service members, and enjoy a variety of displays and events throughout the week. It also gives the public an opportunity to gain a better understanding of the sea services and how they support our country's national defense strategy.

"The port of LA is the largest port in the country, there is no better place for fleet week to be," said Jonathan Williams, CEO and president of the LA Fleet Week Foundation and the Battleship Iowa Museum.

"This week has a sufficient economic impact on the city as well as highlights our international cargo trade. A lot of people don't realize that all of this cargo that we have out here at the port is here because the Navy keeps the sea lanes safe and open. A number of things that we have sitting on our coffee tables come through this port due to the United States Navy and we really appreciate it," he added.

U.S. Navy Whidbey Island-class dock landing ship USS Comstock (LSD 45), Arleigh Burkeclass destroyer USS Spruance (DDG 111), the Independence-class littoral combat ship USS Tulsa (LCS 16), and the Avenger-class mine countermeasures ship USS Scout (MCM 8) as well as U.S. Coast Guard Cutters Forrest Rednour (WPC-1129) and Alert (WMEC-630) will be in attendance.

Throughout the week, service members will have an opportunity to interact with the local community, while participating in a number of community relations projects and a Science, Technology, Engineering and Mathematics (STEM), exposition assistance and disaster response (HA/DR).
- By Mass Communication Specialist First Class Travis Alston, Navy Region Southwest Public Affairs