Lankhorst Increases Ropes Supply Range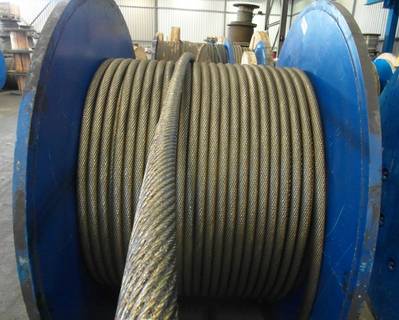 Ropes manufacturer Lankhorst Ropes Offshore Division expanded its range of high performance mooring and anchoring ropes to include steel wire ropes for the offshore market.

The company is now able to offer both synthetic and steel wire ropes for mooring and anchor systems, as well as towing, crane lifting, riser tensioners and drilling applications.

Initially, Lankhorst will supply six-strand, eight-strand and multi strand (non-rotating) steel wire ropes direct from WireCo WorldGroup factories in Germany, U.S., Mexico, Portugal and Poland. As a leading manufacturer of steel wire ropes, WireCo has control of the entire production process including high integrity wire drawing facilities, quality systems, certification and after sales support. In addition, the steel wire ropes end terminations can be customised to meet the engineering demands of specific offshore projects.