Launch Partners Ready for Iridium's GMDSS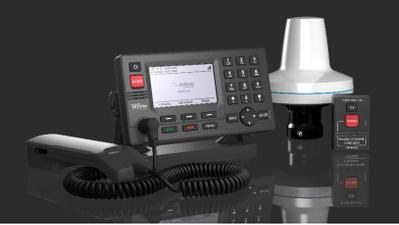 Iridium Communications announced the first seven companies it has authorized to provide its Global Maritime Distress and Safety System (GMDSS) services, planned for commercial introduction in the first half of 2020.
The seven companies, Arion Communications, AST, Marlink, Marsat, NSSLGlobal, Satcom Global and Speedcast will be the first in the industry to provide truly global satellite GMDSS service to mariners, and the first to offer a new choice in satellite network and equipment. Iridium GMDSS will be the first to feature all three GMDSS services - safety voice, distress alerting and maritime safety information messaging, as well as being able to utilize Iridium's global voice and data services – all in one cost-effective and compact terminal.
These GMDSS service providers will play a critical role in delivering and supporting Iridium GMDSS capabilities on ships, including for fleets interested in transitioning to the truly global Iridium network.
GMDSS is a safety-of-life system created by the International Maritime Organization (IMO) designed to rescue mariners in distress while at sea. Its satellite communications capabilities are regulated by the International Mobile Satellite Organization (IMSO). Iridium received recognition to provide GMDSS from the IMO in 2018 and signed a public services agreement with IMSO to act as regulator of the service in 2019.