ATB Tug Launched for Great Lakes Dredge and Dock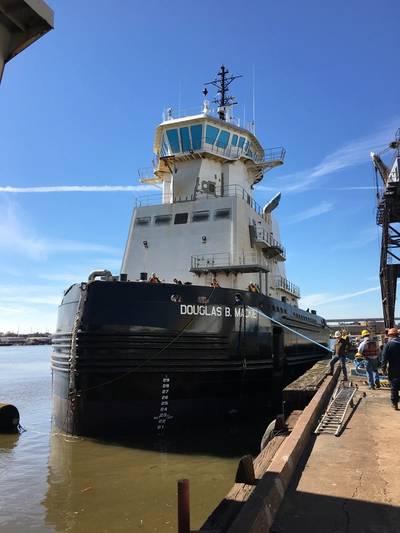 A new ATB tug for Great Lakes Dredge and Dock (GLDD), M/V Douglas B. Mackie, was launched in Mobile, Ala. The vessel is being built by Eastern Shipbuilding and is scheduled to be delivered this fall.
The design for the 14-knot ATB was developed by GLDD from an Ocean Tug and Barge concept with the hull lines completely revised by MARIN, a model basin in the
Netherlands
. Ship Architects, Inc. (SAi) completed the functional design and subsequent Class package. During the functional design process, the vessel was modeled in ShipConstructor and was ready for production when the vessel's construction contract was signed. After contract, pipe and outfitting were added to the model with all production drawings provided to the yard.